⭐️⭐️⭐️⭐️⭐️
I have trained at Wushu Central for nearly 10 years! And over those 10 years I have observed and participated in uncountable classes and events. The main difference between Wushu Central and other schools is their effectiveness in teaching proper values in martial arts and in humanity. The "Cobra Kai dojo" of the original Karate Kid is nowhere to be seen. From toddlers to senior citizens, respect is honored to everyone who walks through the door and out the door.
I have achieved the 5th Duan blackbelt degree at Wushu Central. I've learned hand forms, weapons and Tai Chi. And I started at the ripe age of 31.
I highly recommend the programs offered here for anyone looking for a non-aggressive, family-oriented and structured program to learn Chinese Martial Arts.
What I have learned taught me more about myself, others and has improved my life immeasurably.
⭐️⭐️⭐️⭐️⭐️

We love WuShu Central! My kids have been going to Wushu Central for 6 years now. My son started when he was 4 and he is turning 10 in a few months. My daughter was 6 when she started. We have loved the care and attention that the coaches give to all the kids.Both of our kids are non-neurotypical. My daughter has dyslexia, OCD, Autism and ADHD, but despite those things, she has been able to progress very well with the help of some wonderful coaches and she really enjoys learning new forms. My son has dyslexia and dyspraxia, He struggles with left and right, which made doing some of the forms very hard for him to remember. There were times he got frustrated and felt like he couldn't do it. At one point, we thought about letting him give up and stop going, but with the help of many wonderful coaches (Coach Terry, Coach Tan, and Coach Larry), my son persisted and began feeling more confident. He then began to become more and more excited about improving and doing his best. We were paying for the Black Belt training package that allows the kids to attend as many classes per week as they want to, so at the beginning of the pandemic, he started going to class 5 days a week. Since it was on Zoom, it was easy to let him watch and learn as much as he wanted to. It's been such a great experience for him, despite the pandemic. Sifu Chang did an awesome job quickly transitioning the classes to Zoom within a few weeks of the pandemic shut down. Since our family has several high risk people, we were not able to return to in person classes when they opened back up, so we are so grateful that Sifu Chang has made it easy for the kids to keep up despite not being there in person. We have also gotten to work with more coaches since transitioning to Zoom, and all of them have been great with our kids. Sifu Chang set it up so that students attending class on Zoom can also get 15 min private lessons with a coach each week. That makes a big difference if there is some part of a form that the student is struggling with. We have made lifelong friends with other families there, and we couldn't be happier that we decided to go to WuShu Central.
⭐️⭐️⭐️⭐️⭐️
We have been coming here for 3 years. My oldest daughter started taking wushu when she was 4. My little one started also at the same age.
First of all - the coaches and Sifu Terry are amazingly patient. Big shoutout to Coach Tan and Coach Mike who works a lot with the younger kids. I have seen nothing but patience and kindness from the coaches, even when my kids have been grumpy and uncooperative. Many parents I've talked to agrees that the teachers have been warm and patient with the kids.
The older students who have been taking wushu for a long time have a certain zen-ness and determination. That is why I hope my kids will take to wushu and make it their sport.
We also get to see how easy it is to cancel. Sifu Chang, the owner, is not the pushy kind. He emailed us once to remind us that the older one's membership is ending in Feb 2019. That's it. No hard sell, no forms. Since we paid upfront for a fully year, once we are done in February, we don't have to do anything else.
The coaches here are the biggest reason why I like this place. Hopefully my small one will stick with wushu for a long, long time.
⭐️⭐️⭐️⭐️⭐️
Wushu Central Academy is the best academy for my son and any other child/adult in person or virtually. My son has learned discipline, respect, dedication, determination and becoming a life learner. The owner of the Academy, Coach Sifu, is am outstanding leader for his staff and students. His staff treat all students with love and kindness but at the same time have very high expectations. Coach always has a very positive approach to life. His valuable videos with tips to parents have been of great support. My son has been attending Wushu Central academy for a year now. I honestly do not recognize my son. My son struggled with following directions, understanding right from wrong and just common sense things that I taught but he did not learn. Once a week, the academy teaches students a weekly lesson and it is amazing how my son began sharing that with me. He began learning valuable life skills in a different way at the Academy. When COVID 19 began in March 2020, Coach and his staff began teaching online within weeks. The outstanding coaches continued to shine and assist my son excel in his skills even virtually. They even offer weekly 1:1 class with each student online just to help each student excel. I am truly honored to call Wushu Central Academy our second home. Coach Sifu is very professional in his open and timely communication with parents about classes, expectations and changes due to the county guidelines. If you are looking for an amazing Martial Arts Academy for yourself or your children, across the globe or here locally in San Jose, I invite you to try out your first class today.
⭐️⭐️⭐️⭐️⭐️
I started my Wushu learning journey from the young age of 5 and continued until my freshman year of high school. I only stopped my lessons due to my increasing academic requirements. My time at Wushu Central was characterized with supportive instructors and engaging curriculum, which taught me perserverence and determination were keys to success in anything I tried. From classes like Little Heroes to Wushu Kids to the traditional Wushu, all catered perfectly to the desired age group and the material covered was both challenging and interesting for me. The instructors were both calm and ready to assist the students of various ages, which indicated how well trained the staff was. Ultimately, I ended my Wushu experience with a black belt and a lot of life skills that I use to this day. I recommend trying one class if you even have a miniscule interest in martial arts because I learned more than just martial arts, I gained qualities that positively benefit my everyday life.
⭐️⭐️⭐️⭐️⭐️
Wushu Central is, by far, the best martial arts school in the bay area. The coaches are very well trained, enthusiastic, supportive, and encourage each child to fulfill their potential. The classes are fun and it shows on the student's faces--spirited, laughing, smiling. The owners are so very receptive to feedback and go out of their way to accommodate students and parents. They truly deliver on customer service and the program is designed to instill confidence, personal growth, and teamwork. As a busy parent, I especially value their organization skills--all the testing and classes are numbered on their calendar on their website. There are videos of all the forms for students to view and practice at home. Practically everything a parent might need can be accessed off their website. Emails are returned promptly and in the last 5 years I have never had any issues or concerns. My son loves his classes, the variations, the creativity, the novelty of all the different weapons, and the sense of an extended family. Hands down, the BEST after school program!!
⭐️⭐️⭐️⭐️⭐️
I started my son at wushu central about 6 months ago. He is was almost 4 when he started. His first class was around the same time he had started school so his anxiety about being left alone was sky rocketing on his first day. He cried and refused to leave me alone. Coach Tan was extremely patient with my son to the point where he stepped away from the class and allowed the other coach to take over so that he could give my son one on one attention to make him comfortable. The second class my son was once again crying and I thought to myself that he wouldn't be able to do this but Coach Tan was able to calmly talk to my son and give him the encouragement he needed to step away from me and try doing what was being taught in the class. Coach Tans ability to calm my son down and get him excited to try the class moved me to tears! Coach Tan along with coach Troy and Coach Que have an amazing ability to keep the kids engaged in the class, have fun with them, make the smile, and patiently teach them even when the kids are bursting with extra energy. My son just graduated from the little heroes beginner classes to the intermediate classes and will now be taking classes with a new coach. As excited as I am for him to be moving further in his training, him and I will miss having coach Tan, coach Troy and Coach Que teaching him.

This place will allow your child to release some of that energy and learn great character building concepts such as focus, discipline, teamwork and strength building concepts such as balance, control, memory, fitness and coordination at the same time. These are the core concepts that the training is based upon and it really has helped my son with learning to do simple things like sitting quietly, improving his focus, learning hand eye coordination, just to name a few. Overall, I'm very pleased with the school and the coaches that I've meet so far and look forward to watching my son grow here!!
⭐️⭐️⭐️⭐️⭐️

Wushu Central has made a huge impact on my life. I have a long history here at Wushu Central. Throughout my years here so far I've learned many things. As a student and now instructor, I'm learning how to be the best me I can be through the help of all the wonderful coaches here. Whenever I walk in I am always greeted with a smile by the coaches. I feel very safe at Wushu Central, like a home away from home. From Wushu I learned to be more confident in myself. I've also learned patience from coaching, a skill that will help me a lot in life. I no longer have any form of stage fright or for public speaking that's for sure. I've also learned how persistence and passion is how you become better at something. My passion for Wushu comes from not only my own drive, but from others around me. Everyone around me makes it extra fun for me. Health wise, I am in the best shape I have ever been in thanks to Wushu. I'm proud to say I am an instructor here because all of the instructors here are very professional and high level and I will work to become high level like that one day. My dad is a 5th degree black belt here, he is one of my inspirations to do my best in Wushu. My dad and I practice our skills together. This is always fun because I can come back to class knowing something a tiny bit more advanced then my classmates and being able to share it. Also it's great bonding with my dad since he has a very busy schedule. Another inspiration to me is Sifu Chang. Sifu Chang always is extremely professional. He also motivates me to always do my best. The biggest take away I've revived from Wushu Central as a whole is to keep doing by best and adapting. In life you always hear people telling you to do your best, but here you really learn what it means to do your best and go beyond. Thank you to everyone at Wushu Central, students and coaches, for making my continued experience wonderful.
⭐️⭐️⭐️⭐️⭐️

My son, Patrick, has been attending Wushu Central for over 3 years since he was 7. Initially, it was just to introduce a new activity for exercise. But at that age, Wushu Central not only teaches Wushu as a martial art skill, but also about respect, discipline, honor, anti-bullying and self-defense (from a stranger-danger point-of-view). He "graduated" Wushu Kids and now is on a track working towards a black-belt. Patrick loves his classes and the challenge of building up his skills and stamina for each "level-up". We chose Wushu over other martial arts since Wushu is more about personal skills and performance rather than actual physical contact/combat that is inherent in Tae Kwan Do or Karate. More about what you can do on your own than what you can do against others. Cobra Kai this is not! Although the skills taught are rooted in self-defense, kids going through the basic classes are not expect to spar with others. This appealed to my son's personality and was less intimidating than classes that would require him to actually physically make contact with opponents. I think that Wushu Central does offer special classes that include sparring/physical contact with an opponent for older kids/adults as well as women's self-defense classes and Tai-Chi. Besides Sifu (aka Teacher) David, most of the other teachers have come up through the ranks as Sifu David's students. Generally, the teachers are 5 to 15 years older than their students and were/are students themselves and thus relate very well with the kids. The school is fairly relaxed about the mastery of skills at this level, but I expect that approaching the higher belt levels, the expectations and requirements for reaching the next level will increase. But for youngsters, as long as they attend classes, and have a semblance of the moves being learned, they'll move up from level to level in steady progression. Classes are twice a week for 45 minutes each, though during normal (non-COVID) times, they also offer the same classes back to back in a 1.5 hour session. During this last year (2020), Wushu Central's been offering Zoom-based sessions as well as onsite classes. The on-site classes are limited in the number of students and an onsite class will always have the same students...no mixing from other classes. The main thing for us is how much Patrick enjoys the classes. And during these times, it's one of the few organized, physical activities that he gets to do on a weekly basis.
⭐️⭐️⭐️⭐️⭐️
My son has been going to wushu central for the last several years. We are very happy with his experience in wushucentral. Sifu Chang and the staff and instructors are awesome! Would highly recommend!
⭐️⭐️⭐️⭐️⭐️
I started Kung Fu a few months ago because with two purposes in mind. (1) Physical Exercise (2) I wanted to learn how to use my energy in constructive ways. I must say, at Wushu Central, I learnt exactly that. Sifu David is very patient teacher. I changed my daughter's Kung Fu class and enrolled her into WCMAA too. Highly recommend it.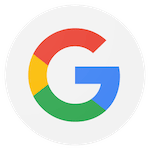 ⭐️⭐️⭐️⭐️⭐️
Our experience here has been great so far. We love this place and the instructors. They are dedicated and have lots of patience with the kids. They are very attentive to the kids and correct them if they are not paying attention. Special thanks to coach Tan for doing such great job communicating with the little kids and connecting with their feelings. And also thanks to coach Troy for being playful with the younger kids to make class more fun but strict enough to the older ones when needed to be discipline.
⭐️⭐️⭐️⭐️⭐️
I started at Wushu Central when I was 4 years old and I still go there. It is an amazing place for people of all ages, and the man who started this is Sifu Chang. He is one of the greatest guys I have ever met. Wushu at Wushu Central is definitely the greatest thing in my life. Thanks Sifu!
⭐️⭐️⭐️⭐️⭐️
My daughter and I enjoyed your self defense class for women. It was very informative and thorough. It was exactly what I was looking for in terms of teaching awareness and protection. We will definitely recommend it to friends! Thank you!
⭐️⭐️⭐️⭐️⭐️
I absolutely love everything about Wushu Central! The instructors are great and have such patience with the kiddos. They are good at communicating with the kids when they need correction and or help. Watching my kids is sometimes hard since I'm not on the floor with them to correct or help them. The instructors always see those that things I do and jump in to help them. You can see the passion in what they're teaching at Wushu Central and I see the benefits of all that work at home in my kids! Thank you Wushu Central!

⭐️⭐️⭐️⭐️⭐️
My son has been attending here for more than a year. The focus he has developed here has started to show in other areas of his life. He has fun and learns in every class. I am very glad my son has this outlet and he is excited about it every day. Wushu Central is a great place for kids and adults to learn a new discipline and meet great people.
⭐️⭐️⭐️⭐️⭐️
I strongly recommend Wushu Central. Self-defense class is amazing, teaching you how to react the most effective way. Sifu Chang and the coaches are extremely kind and have great sense of humour, making the experience a very enjoyable one, even for a terrible introvert like myself (thanks Coach Larry and Coach Cameron). Wushu classes for the kids are also marvelous, the coaches are amazingly patient and fun for the children.
⭐️⭐️⭐️⭐️⭐️
My daughter has been attending Wushu Central for close to a year now and she loves it. Outstanding instructors that are talented, but also very compassionate and patient with the students. Would highly recommend this Academy.
⭐️⭐️⭐️⭐️⭐️
This is an awesome place to learn Martial Arts. Kids enjoy the program a lot and importantly learn with the help of awesome and dedicated hard working coaches. Special Thanks to Coach Tyler and Coach Brandon and other coaches as well for providing an unforgettable attention and support to all the students. Highly recommend to everyone if they are interested in Martial Arts.
⭐️⭐️⭐️⭐️⭐️
We had our kid's birthday party here and from the start, Master Chang and his team were awesome to work with. I called often with questions leading up to the day and he was prompt in answering them and returning my calls. On the day of the party, he and his team were helpful and took care of everything and had the kids engaged throughout. They were patient and wonderful with the kids (and adults!) and Coach Larry was especially great with all the children ranging from 3-7 yrs! Things were organized and efficient and all our guests left happy! Thank you so much!
⭐️⭐️⭐️⭐️⭐️
When I first started attending classes at Wushu Central, I didn't really like it because I was introverted and there was a lot of interaction with the class. However, once I got used to the curriculum, I became more comfortable with being there. I think that wushu teaches people to be confident and speak for themselves. Not only do these classes help you with martial arts, but they also teach students important skills that they can use throughout their entire lives. I would recommend wushu to anyone who wants to become more confident in their ability as well as in themselves.
⭐️⭐️⭐️⭐️⭐️
Today I enrolled my 3 sons after the free class by coach Larry, he is an amazing professional coach, my 11 year old wasn't sure to join but after his coach give him the free class he was super excited with his 2 brothers, we saw the place pack and clean everything running smoothly, I hope the owner of this place knows he was this amazing coach that teaches kids discipline and martial arts skills, we recommend this school to everyone.
⭐️⭐️⭐️⭐️⭐️
I absolutely love this place. Sifu Chang is very welcoming and that extends to his staff as well. They are patient, encouraging and always positive. They are all trained to work well with the kids, not only physically but emotionally as well. My son is strong willed, they get him to open up and focus in class. When a kid is anxious, maybe their very first class or feeling a bit overwhelmed, they don't rush the child. In fact, another available coach will come and talk them into to class, again, being so very patient through it all. They also teach the kids to be responsible and respectful in other environments, school, home etc. I HIGHLY recommend this place, my son has come such a long way! You won't regret it!
⭐️⭐️⭐️⭐️⭐️
My son (5 years old) has been enrolled for two and half years now, He started as little hero and now he is in wushu kids. My daughter(3 years old) also has been enrolled for almost a year, she started as tiny tiger and now she is a little hero. The coaches are really amazing with kids. My kids' first coach was coach Larry, he is really great with kids, gentle, professional, patient and discipline kids in very professional and kind way.
My son learned a lot from coach Larry and little heroes, he also got friends and had so much fun. He learned to be focused, how to control his moves, know his coordinations , to follow instructions, being careful, be patient and wait for his turn, work with team, to remember his moves and to respect his colleagues. When my son went to the upper level and joined wushu kids, Coach Tiam and coach Larry were amazing with him. In the beginning my son needed support and couldn't deal with his emotions, coaches treated him by very supportive, kind and professional way and taught him how to deal with his emotions and I can totally see the difference now.
My daughter was really shy, couldn't speak with coach at all and couldn't enter the class without me with her but coach Larry was amazing with her and now she enter the class happily once the coach tell her and follow the instructions with a smile on her face. Coach Larry made a great work with her in short time.
We made so many make ups and saw most of the coaches. Really professional and carefully selected coaches.
Mr Chang is great and flexible in all management stuff. You can easily schedule tests, make up classes, private classes or private tests. He always works with me to get the best suitable time to both me and the coaches.
There is increase in the contract price almost every year. You will know when you renew your contract. There are 2 types of contract: yearly contract and monthly contract and you need to read your contract carefully.
I am planning to stay in Wushu center until my kids got the black belt if the contract payments are still affordable.
⭐️⭐️⭐️⭐️⭐️
The owner of Wushu Central was very open and receptive to the comments in my review and when we discussed in person. After that I have noticed hat all the tiny tiger classes include the obstacle course so they littles can be active while also practicing their Kung fu skills. A couple of weeks age we had what I would consider one of the best classes so far - it was amazing and my daughter excitedly talked about it for the next couple of days. There was an obstacle course and half way through it Sifu Chang and Coach Brandon each did a Kung fu drill with kids (blocks dodges punches and kicks) before they proceeded to finish the course. After a few rounds Sifu Change showed each child how to do a forward and backward roll and assisted them safely. All the parents cheered for each kid as they did their turn. My daughter has been doing forward rolls all over the house now haha!
⭐️⭐️⭐️⭐️⭐️
My son (10) has been attending Wushu Central for about 3 years. The staff is very professional and friendly. The classes keep my son engaged and active. The classes are educational and fun, not just discipline all the time. The kids are treated with respect, which is very important to me. They are flexible on scheduling. The instructors are mature, intelligent, and patient. I do see my son making progress in the quality of his behavior and form. My son preferred an individual based sport, instead of a team sport, and Wushu suited him well. I do agree that you have to read the contract, as in all financial situations, but Wushu does not try to pull anything underhanded. I believe they are fair and respectful. I highly recommend Wushu Central.
⭐️⭐️⭐️⭐️⭐️
I started my Wushu journey in 2007 as a Little Hero white belt. I wanted to do something other than gymnastics so my parents enrolled me in Wushu Central. I can't say I remember everything since I was so young but I do remember the coaches' and Sifu Chang's enthusiasm to keep me entertained. Sifu Chang not only taught me Wushu moves and forms but also discipline, character, and perseverance. At times I thought it was going to be really hard because I couldn't always remember my form. However, the coaches really helped and today I am a fifth-degree black belt. l am now working on earning my Sifu Degree. Now I am a coach and I enjoy watching the growth in the students I teach as well as developing my relationships with them. I'm only fourteen years old but these past ten years I've accomplished a lot. I would highly recommend Wushu Central without hesitation.
⭐️⭐️⭐️⭐️⭐️
This is an amazing place to learn Wushu (kung fu)! I've been training here for over 9 years now. I recently earned my 5th Degree Blackbelt at Wushu Central. Probably one of the longest enrolled students, here!
I am not a coach there, however, I have observed the coaches teaching ages from 2 years old to preteens, to teens, and adults. What is different here is that there is NO EGO like you find in the "Cobra Kai" type places. All the staff are very cordial, respectful, and they listen well. Of course, all of this is made possible by the leadership of Sifu David Chang. His knowledge is thorough.
For young kids, they do learn martial arts, but what I find to be really amazing is that the PRINCIPLES and VALUES are translated into daily life.
For adults, martial arts is such a personal journey. For me, I chose Wushu Central, because it's a family-oriented environment where everyone appreciates having the opportunity to learn. Wushu Central also offers workshops in Women's Self-Defense and Anti-Bullying.
There are thousands of martial arts styles and not every style will appeal to you just as they don't all appeal to me. If you want to have bruises, scars, broken bones, injuries, and bloody teeth, this is not the place. However, if Wushu is what you wish to learn like Jet Li, Jackie Chan, Donnie Yen, and Collin Chou, then this is a great place to learn. My learnings have included Tai Chi, Straightsword, Broadsword, Staff, Spear, Twin hooks, Long Fist, & Southern Fist. And there's still MORE to learn after 9 years!
Looking forward to many more years!
⭐️⭐️⭐️⭐️⭐️
It's been 3 years since we left San Jose and we still miss this place so much. Wushu Central have awesome teachers!! My 3 kids enjoyed their classes! I highly recommend this place. Kids learn so much here and have fun at the same time.
⭐️⭐️⭐️⭐️⭐️
My son started Tiny Tigers class when he turned two a few months ago.
I was initially worried my son would not be able to learn anything as he is probably the most shy toddler you will ever meet. But by the 3rd lesson, coach Larry got him to follow most of the instructions he gave. My son has since learnt to speak a bit more to him which is great!
I do hope my son likes wushu and if he does, I am glad to enroll him forever! ;)
⭐️⭐️⭐️⭐️⭐️
I have been taking my two boys here for over a month. They love to come every sunday, unfortunately we live over an hr away and can't come anymore.That is how good this program is, that we would drive over an hour, both ways so they can attend washu central. The best part is that my 2 year old son Noah was also part of the tiny tigers. Most programs are for 4 year olds and up. Coah Larry couldn't be any nicer and helpful , he makes the class fun and playful. He has alot of patience with the kids, and is always in a good mood. If you live close enough you need to take advantage of these great classes!!!
⭐️⭐️⭐️⭐️⭐️
My two kids (6 and 5 yrs old) love coming here. The coaches are professional, helpful and know how to interact well with children. They teach at a developmentally appropriate way and explain lessons to children. They have a fun warm up time, teach lessons on how to be a good, kind, and cautious person combined with a cool Kung Fu style martial arts. Make up classes are available when you miss one.
⭐️⭐️⭐️⭐️⭐️
A wonderful activity option for kids! And a great place to have birthday parties! We had my son's bday party here (he is a student) and all the parents were asking me questions afterward about enrolling their child. Props to Coach Larry for always being entertaining and playful and for Sifu David for being flexible. This business is tailored to kids - they know how to handle different personalities in a calm and positive way. I especially like the way Coach Jeff is gentle but effective. I will say that some of the younger coaches have a little ways to go in terms of development, but the overall experience is great. Student teacher ratio is amazing. Often they kids breakout to learn their moves with a 4:1, 3:1, and sometimes 1:1. Space gets tight sometimes if there's a bigger class, but nothing that should deter anyone from signing up.
⭐️⭐️⭐️⭐️⭐️
The best wushu school in town. My partner & I have attended this school for the past decade & the staff are very professional. They care about their students & really want you to succeed. I would like to personally thank everyone at Wushu Central for a positive environment to learn.
⭐️⭐️⭐️⭐️⭐️
My son started at Wushu Central in 2014, and he is now at a conditional black belt. It has been amazing to see him progress and to continue to hone his skills and practice self discipline in his life. It has helped his self-confidence and given him tools to deal with stress and promote focus. My younger son is also now in wushu and enjoying his classes. I admire how they were able to establish an online practice quickly during the Pandemic. The teachers there are patient, kind, and rigorous. Wushu Central is a big part of our lives, and I wouldn't have it any other way.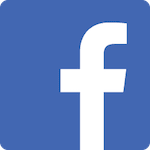 ⭐️⭐️⭐️⭐️⭐️
My son LOVES this martial arts academy. He started right before he turned 4 and he has built awesome relationships with the instructors and has become so encouraged throughout his time here! 10/10 highly recommend this place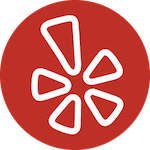 ⭐️⭐️⭐️⭐️⭐️
We have been very happy with this class. My son has been a student since 7 years and has loved learning everything. We have been impressed especially how the current Covid situation was handled. The classes continued online without a hiccup and Sifu stayed in touch daily with encouraging stories and teachings. Even the black belt test prep happened online as an option for the students who preferred to do it from home. The coaches have been equally dedicated and encouraging. A big huge thank you to Sifu and the teachers for a great journey so far. My son decided to continue training till he reaches the highest level, after his recent 3rd degree black belt. And he is also looking forward to teaching the younger students, through Sifu's leadership class for black belts.
⭐️⭐️⭐️⭐️⭐️
Our 7 years-old is in the Kid's class and our 4 years-old in Little Heroes. We have been impressed with their enthusiasm - they love to go to their Wushu class and spend a lot of time practicing at home. We have noticed a tremendous improvement in their flexibility since they practice regularly. It is now easier to explain concepts such as focus, discipline, self-defense to our four year old - she knows what it means. As parents, we find the team in Wushu Central excellent - not only they are competent in their discipline but they are also great with kids. They know how to be respected but also appreciated and get the best out of our children.
⭐️⭐️⭐️⭐️⭐️
My life has changed dramatically from wushu. It has made me stronger, more aware, and it made me more confident. I can't imagine life without wushu. If I never had entered wushu I would be a little smart girl who is picked last for physical education. I have improved greatly in physical education. I am now faster and have stronger muscles. Because of wushu I can now feel like a better person.
⭐️⭐️⭐️⭐️⭐️
Wushu Central is an amazing place where we learn martial arts. It's so much fun and I have been doing this since I was three. I love it and I want to thank all the coaches who make my experience at Wushu great. Thanks to Sifu as well who made this all happen. This is the best thing that has ever happened to me.
⭐️⭐️⭐️⭐️⭐️
The Little Heroes class has exceeded our expectations. The coaches are superb and interact exceptionally well with all of the children and provide a warm supportive educational environment. The elements taught within the Little Heroes program apply to daily life including: school, playtime, and interactions with siblings. We give the Little Heroes program our highest recommendation.
⭐️⭐️⭐️⭐️⭐️
Started coming here years ago, and have been coming back ever since. I've taken every type of class here and taught a few also, so I have seen all aspects of the school. The curriculum is solid and the staff are exceptional as well. If you put in the effort you will see results. I always knew that training Wushu was something I wanted to do in life, and am glad I found this school. Sifu David, Sifu Terry, Coach Tan, Coach Troy, Coach Larry, and Coach Mike all helped me out a lot along the way and still do.
I feel like I can defend myself much better if I had to, but I also have the skills to perform lots of cool moves. I'm much more flexible and have seen more self-confidence also. When I have kids I'll definitely enroll them as soon as they're old enough.
My 2 kids have been attending Wushu Central for 11 years. Sifu and his wonderful team of coaches have become family. The dedication and attention they give to each student is demonstrated through their endless amount of patience and encouragement for each individual to do better. My kids have learned focus, discipline and confidence. As they get closer and closer to achieving first degree blackbelt level and beyond, they deepen their commitment in developing strength, stamina and perseverance. Thank you Wushu Central for being such a big part of our lives.
Wushu has been part of our lives for 11 years. We can call our extended family. Sifu David and his coaches have demonstrated all the dedication and passion to teach this wonderful martial art all these years.

My kid started when he was 3 years and he totally loves it. He just got promoted to Black Belt Duan 4, two weeks ago. To get a black belt promotion is not easy, but with the right training, hard work and dedication it is possible. He is fascinated with all the weapons and techniques he learned and he is eager to master many more.He learned so much on these years that helped him with his personality, responsibility, strength, memory... you name it! Thank you!
It has been a great influence for him and he will continue training at Wushu Central.
⭐️⭐️⭐️⭐️⭐️

My son had started Wushu Central at the age of 4 and continuing for 5 years now. In these years I never ever felt of dropping him. To start with coaches are friendly, management is prompt, practice studio is great. Sifu David is so amazing, I remember once he drove to my house to deliver something I ordered as it was needed urgently. My son likes it, he waits for the classes eagerly and I think those few hours classes in the week are the most happiest hours for him. That's enough for me to invest in Wushu Central. Now during the pandemic online classes, I used to spend sometime watching him in the classes (otherwise it's my wife who takes him to studio classes), I can see they have many fun moments while learning. They run promotions time to time and I used to buy prepaid years and stack free months because I know my son is continuing here for long. I want to thank each and every staff of Wushu Central to make it worth.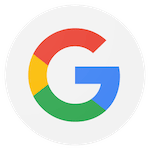 ⭐️⭐️⭐️⭐️⭐️
My kids have been attending since they were 2 and I couldn't be more happy. The younger kids learn basic karate moves and are taught social and life skills as well. The instructors are excellent. It is rare to find people who are truly gifted at teaching but both the instructors we have had here are not only passionate, but were truly born to teach.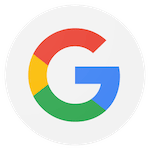 ⭐️⭐️⭐️⭐️⭐️
This place is phenomenal! They have the most excellent, most down to earth people who work here. They go above and beyond to make sure the kids and parents are in a welcoming environment. My boys was able to try everything they offered their age range to find the class that they enjoyed the most. I have a big family, and it's not easy to put two kids into martial arts! Coach Austin and Tan worked with my kids, who are enrolled on their online training. The boys are always excited for every class. They even invited my boys to attend weekend classes to work on their form and any lacking skills. If you're searching for a place for your children to do martial arts, this is most definitely it.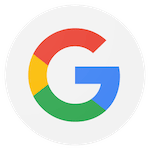 ⭐️⭐️⭐️⭐️⭐️
I recently enrolled my 5 year son and I can say it's been a positive experience for him and myself. Just knowing he's learning how to defend himself among other things they teach like stranger danger, optimism, self respect, focus, and the list goes on.I can tell my son is likes his class and is always exited about it. The coaches are very good with the kids.I'm exited to see how far my son can go in martial arts.
⭐️⭐️⭐️⭐️⭐️
Wushu has been an amazing outlet for my son who has been struggling with life during COVID. His coach is amazing and has remained consistent with the kids. They have good distancing protocols which make me feel safe enough to allow my son to attend in person. My son has learned a lot of self discipline and his self confidence has significantly improved since beginning Kung Fu.Thank you for all you do Wushu staff!

⭐️⭐️⭐️⭐️⭐️
My kid started here few months ago and she loves the coaches and I like the way they interact with kids and teach them discipline, focus and be fit at the same time. I would recommend this institute.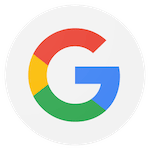 ⭐️⭐️⭐️⭐️⭐️

We have only been attending since October but my son loves his class. My son is 4 and autistic and the staff is patient and are great with keeping the kids attention.
⭐️⭐️⭐️⭐️⭐️

Increased time at home can be an excellent opportunity to build or rediscover different types of hobbies. Our son joined Wushu Central Martial Arts Academy last year and loves it. It gives him something fun to do with his newfound leisure time and allows him to learn new skills.. We're so blessed to be a part of the Wushu Family. Sifu David Chang and his staff are amazing.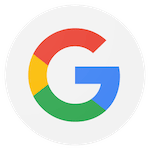 ⭐️⭐️⭐️⭐️⭐️
I enlisted in adult class 3 years ago. I only wanted to learn a few self-protection skills. Now, I find myself on the road to a blackbelt.. I feel I can do it. I never thought I could. I've come to a better understanding of myself. I am grateful to Sifu David Chang and his fine coaching staff. They are a powerful positive force not only in my life but in the lives of all students at Wushu Central. Recently, in response to the Covid-19 crises, Sifu Chang and his staff moved the school to on line; the school not only survived but thrived. I know I did thanks to the encouragement and expertise of Coach Larry. I give Wushu Central an A+ in every category.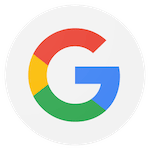 ⭐️⭐️⭐️⭐️⭐️

My wife and I have been students at this fine academy since February of 2020. Sifu, the owner of the school, and our coaches (Larry, Mike) are friendly, knowledgeable and dedicated to teaching us the martial arts. We get a great workout every time we come and enthusiastically look forward to learning more in the coming year.
⭐️⭐️⭐️⭐️⭐️

My son started going to Wushu Central when he was three year old. As with any kid at this age, he had no attention or focus. The coaches here did an amazing job in keeping him focused and attentive. All coaches are excellent in their handling of kids, adding interactive and fun activities to keep them engaged. After shelter-in-place, the classes moved to online mode. Even though the interactivity and some of the fun activities are missed, the classes are still held with great detail and rigor. They also added a private 1:1 class at no additional cost, where the students can get personal attention from the coach. The themes are well structured and educative for kids, with coaches giving them life tips at the end of the class. Overall this has served as a great tool for my child to get some exercise and maintain fitness while gaining some focus.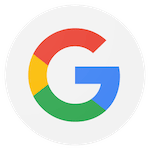 ⭐️⭐️⭐️⭐️⭐️

This is a great place to learn Martial arts. My kid started his lessons during Covid and I still couldn't believe, it's possible to teach Martial arts through virtual lessons. The coaches here are extra ordinary and lessons are so interactive.
⭐️⭐️⭐️⭐️⭐️

Wushu Central has been a super positive experience for my 7-year-old son! About 1.5 years ago, we checked out three other martial arts schools before deciding on Wushu Central, and we're very happy with that decision. Of the schools that we visited, Wushu Central has the best balance of teaching martial arts while making the classes fun and engaging for younger students. In particular, my son looks forward to his weekly private lessons with Coach Cameron, who has both a great attitude and is an excellent instructor. Wushu Central has also done a wonderful job adapting the school to the pandemic with a combination of zoom group classes and private lessons. For belt promotion, they offer contactless pick up of the new belt, or they'll mail it at no extra cost. We do hope to go back to in-person classes next year. Whether in-person or online, I believe Wushu Central has the best children's martial arts instruction in the area!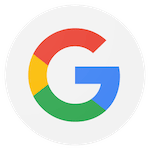 ⭐️⭐️⭐️⭐️⭐️

Sifu Chang is very friendly and easy to reach. I just text him and he responds very quickly. I love how they have their virtual classes right now. The testing cycle is quick which is awesome because my kids don't get bored waiting to test. I really like that the last ten min of class are reserved for teaching an actual lesson on character and behavior.
⭐️⭐️⭐️⭐️⭐️

Wushu Central is a great establishment. Sifu Chang and his Coaches are very professional and personal. My 7-year old has been going to Wushu Central since he was 4. Since Wushu Central, I have seen such positive change in his development. He is more disciplined, focused and determined. Wushu Central has also helped him gain confidence. What I love most about Wushu Central is that Sifu Chang and his team make you feel like family. They have seen my son grow and they have been a part of his positive development. They take a personal interest in his development. That speaks volume!
⭐️⭐️⭐️⭐️⭐️

My son started learning WuShu here at 3 years-old. I drove the 20 minutes to this academy because it seems to be the only place where my son could focus. I never thought I would still be coming here after 8 years. He has decided on his own that he will earn his black belt in a few years. He feels successful. I personally love how it has built up his flexibility and athleticism so that he can also excel in other sports. Since I have been a parent watching for so many years, I have personally seen other students grow from hard-working teenage trainees to coaches, and how they developed as leaders. They don't only affirm the athletes that are naturally gifted, they emphasize hard-work and not giving up. It's a very positive place and my son has thrived here.
⭐️⭐️⭐️⭐️⭐️

My 4 year old son has been taking classes at Wushu Central for over a year now and he really enjoys it. His teachers are very friendly and good with kids. They teach the students about discipline, being good and respectful to their parents and teachers and also of course how to defend themselves! Very clean and safe place. Highly recommended.
⭐️⭐️⭐️⭐️⭐️

My son has been going to Wushu Central for the last 3.5 years since he was 2 1/2 years old, although it feels like forever. The teachers there are all very friendly and good with children of all ages. Since the pandemic, we went from once a week to 45 minutes online zoom classes twice a week, and free 15 minute one on one appointment with any available coach. If you miss a class, all classes are recorded so you can review or retake at any time, at your leisure. Belt tests conducted through Zoom and private 15 minute lessons can all be scheduled through the Wushu Central App. Wushu Central's quick adaptation to the evolving situation in early 2020 was most impressive. Combined with their already existent mobile app, and daily to weekly emails from Sifu Chang, we were never left in the dark. They quickly invested in necessary technology to move classes into online format. If all my son's school and extracurricular classes had responded in similar fashion, the first few months of the pandemic would have been so different versus complete radio silence! The other evening, my son said I needed to exercise (he was right), and coached me through some different strength training exercises he learned from his coaches and it was hilarious and impressive all at once. I have no regrets signing my son up with Wushu Central.
⭐️⭐️⭐️⭐️⭐️
I called Wushu kids to get info and make an appointment for my 3 year old son. I received a call back very promptly. Master Chang was very informative on the phone.
We went in for our appointment and free trial class. Master Chang was very friendly and very enthusiastic. At first I thought he has too because he's selling me. When ever I walk into a place like this I assume they are going to be like used car sales men. Lol. But as the class went on I could tell he was genuine. He really cares and loves working with children.
You receive a 10% discount if you pay the yearly tuition in full. It's tough to do but a big savings:)
Update: My son absolutely adores Wushu central little heroes class. He is now learning the 8 steps. Discipline, teamwork, memory, balance, fitness, coordination, strength, and focus. I really notice a change at home with my son. The class teachings really carry over to home and playing with other kids his age.
⭐️⭐️⭐️⭐️⭐️

My 6 yr old has been going to Wushu Central for the past 6 months. He absolutely loves going to class and there are lots of tears if we miss a class :) In addition to the actual martial arts training, the Wushu class has been helping him understand and work on several important life lessons such as perseverance, compassion etc. The class is packed with training in an extremely engaging and kid friendly manner and the kids get pushed to try their best. I also love how proactive in communication and super professional the management team is. When the pandemic first struck in March, Sifu Chang very quickly adapted to the reality and rolled out an impressive online option for lessons. He is always proactively sending out vlogs informing us about the latest with regards to regulations/policy, belt testing etc . We are very happy we found Wushu Central for our son!
⭐️⭐️⭐️⭐️⭐️

Love Wushu Central's martial arts school. Both my kids have been attending for many years now, and the school is the best - very committed to teaching and quality. My kids enjoy it. Coach Sifu Chang is very professional at handling kids, teaching, management of the center. Recommend this center any day 👍🏼. Thanks, Wushu Central.
⭐️⭐️⭐️⭐️⭐️

We've had such a great time with Wushu central. It has been a life saver with the pandemic this year. We just promoted my son Ethan from little heroes to wushu kids. Year 2 here we go. #journeytoexcellence
⭐️⭐️⭐️⭐️⭐️

I have four kids enrolled at Wushu Academy. My children love taking their classes and speak highly of all their coaches! The coaches are very patient and have fun with the kids. I love watching my children gain strength and discipline through their classes. Their app is very easy to use to book the private lessons and has videos that my kids can go back to when they're practicing on their own. We're so glad we found them!
⭐️⭐️⭐️⭐️⭐️

Our son has been attending Wushu for several years now. They really bring value to our son in terms of personal growth, as well as physical agility. We vetted several martial arts locations before we settled on Wushu Central. The staff is professional, kind, and punctual. I highly recommend joining Wushu Central
⭐️⭐️⭐️⭐️⭐️

The way that martial arts is taught at Wushu Central is very methodical and organized. The curriculum is set up such that students progress through basic skills, forms and physical conditioning through manageable chunks, and with the instructors' watchful guidance, students remain confident, interested and goal-oriented. More importantly, the formation fosters the virtues of respect, hard work, courage, perseverance, and self-control. The community of coaches and students are very friendly, joyful, supportive and authentic. All these make for a truly amazing experience learning wushu for my children and myself!
⭐️⭐️⭐️⭐️⭐️

I'm a parent at Wushu Central, my 9 yr old son has been attending classes for over a year now, and continues to be excited about Wushu class and enjoy his time there. We are completely satisfied and happy with the program.

Sifu Chang and his coaches are encouraging, knowledgeable and know how to have fun with the kids while engaging them in exercise.

As the program unfolds over time, the tests to pass on to the next level get a little harder each time, challenging the student to push themselves a lilttle more, and get better and better. This is a good mentality to have for life, which makes this lesson so much more valuable.

I would not want my son to be in a so-called "traditional" program where there is a lot of strict discipline, little encouragement, and a lot of pressure. This is not good for childrens development. The Wushu Central approach I feel is much better suited to providing positive encouragement for kids to want to do better themselves.
⭐️⭐️⭐️⭐️⭐️

We hosted our son's 5th birthday here last Saturday and the party was a hit! I want to thank Sifu Chang and his awesome team of Coach Tan, Austin, and Mike for making the party such a success. The team setup everything from tables, chairs, decorations, and food. They later helped to pass out pizza and chips to the children as well as my son's birthday cake. My sons had never experienced any type of martial arts class and from the looks on their faces, they definitely had a great time. As a matter of fact, while driving home from the party, they immediately asked us if they could take lessons. My wife and I are looking forward to signing them up in November. We can't wait!
⭐️⭐️⭐️⭐️⭐️

I have been a student at Wushu Central for 3+ years. Sifu Chang and the coaches are very knowledgeable and encouraging. I enjoy this school for it's beautiful and powerful hand forms and weapon forms. At first, I was really nervous about taking a martial arts class without having any previous experience, but the atmosphere of this school is very accepting and comfortable. All the students come for different reasons, from exercise to discipline to self defense. I also enjoy this school because of the community that comes with it. I have made the greatest friendships at this school and have also made great personal achievements for myself such as becoming a conditional black belt.
⭐️⭐️⭐️⭐️⭐️

I just had my daughter's 5th birthday party at Wushu Central, and I cannot recommend it enough! The facility was beautiful and clean, the price was reasonable, and best of all the staff was absolutely amazing. They were able to manage all 20 of the kids and keep their interest for the entire time. The kids were laughing and smiling constantly, and learned a lot too. My daughter felt very special as she was chosen to be the first one to demonstrate each of the moves. She looked like a little warrior princess! If you plan a party at Wushu Central, you will definately not be dissappointed!
⭐️⭐️⭐️⭐️⭐️

My daughter absolutely loves Wushu. We had tried her in a couple of other martial arts but I don't think she was ready for their intensity. However, from the beginning, she loves Wushu's method of training. She has so much laughs and yet listens to them. It's so worth it. It maybe virtual at the moment, but if the teachers are captivating, the students will learn.
⭐️⭐️⭐️⭐️⭐️
Both of my kids are attending this class and enjoying it very much. They are waiting to group classes and the one-on-one sessions with great enthusiasm! The coaches are very devoted and are doing a great job even though it is virtual! It has been a wonderful experience!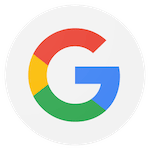 ⭐️⭐️⭐️⭐️⭐️
My son has been attending classes here since he was three years old and has had great experiences. Since taking the trainings at Wushu Central, I had noticed his self-esteem and focus skill had improved significantly. He had developed social and independent skills. I am delighted to see that he is enjoying and looking forward to classes every week. The coaches are very professional and patience with the children. Thank you Sifu and coaches at Wushu Central for a positive learning environment.
⭐️⭐️⭐️⭐️⭐️
Sifu Chang and his amazing array of coaches truly connect with all their students, knowing them by name and challenging them to go beyond what they themselves think they can accomplish. When my son passed a recent belt test conditioning challenge, he told his coach, "Wow! I didn't think I could do that!" He attends Wushu to improve physical coordination, exercise, respect for authority, and following directions. The coaches communicate clearly using positive instructions and encouragement which are effective with martial arts learners of all ages. Wushu Central provides a consistently high quality martial arts experience. I highly recommend Wushu Central.
⭐️⭐️⭐️⭐️⭐️
Even from across the county and in a different time zone, this has been phenomenal. I was skeptical of how much could really be accomplished virtually, but I'm glad to be proven wrong. The coaches are thorough, engaging, fun and patient while still demanding high standards and tremendous detail. The communication was stellar. Everyone was quick and responsive. I couldn't have asked for anything better at this moment in time. I hope the virtual training keeps developing even when we are all back in person again. We love it!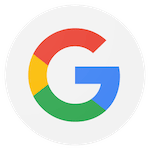 ⭐️⭐️⭐️⭐️⭐️
Excellent in every aspect. Sifu David Chang is an extraordinary human being. Always fast responsive when I have a question. What they are the best at is the patience and dedication they have for all children. My son has Asperger and Autism, and he loves his classes because no coach has ever made him go beyond what he can do. Looking forward to spending many more years with Wushu Central!
⭐️⭐️⭐️⭐️⭐️
This center has kept my kids engaged during summer and now we are continuing with them all through the fall and hope to carry on. If you are skeptical how will the child learn online being at home, be at ease. They are amazing. They have 2 classes per week and you can opt for 1-1 time. They are flexible. Bonus-They ship the belts and certificates home, in case you want to avoid drive throughs. They also reinforce basic principles of discipline in your child. If you want a wonderful experience, please enroll. Happy learning. Thank you Sifu David for everything.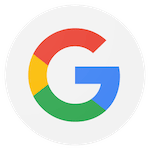 ⭐️⭐️⭐️⭐️⭐️
My son has been with Wushu central for 2.5 months now. The coaches are great at keeping the kids engaged in class. My son always get a good workout from the 30 minute classes. He has build his skills in focus, coordination, fitness, discipline, etc. thru wushu central. I highly recommend them if you want your kids to stay active during this covid time.
⭐️⭐️⭐️⭐️⭐️
This is a great place to ease into martial arts. The coaches are patient with the kids and Sifu Chang puts his customers first. With hundreds of families to take care of, he still personally responds to calls and texts. It makes you feel like you're not just another number on the books. They have also done a great job reopening the studio to live classes with proper distancing and hand sanitizing. We feel safe sending our daughter to class.
⭐️⭐️⭐️⭐️⭐️
We love Wushu Central! I have two girls who have been with Wushu Central for 5 years. Sifu Chang the owner is so friendly, professional, and responds quickly to questions. The schedule has a wide range of choices for classes. Their transition during the pandemic has been seamless keeping both my girls active and having some kind of 'normal' routine despite the shutdown. The coaches are wonderful providing a balance of making class fun and learning what it takes to master their basics, conditioning and forms. Thank you everyone at Wushu Central!!
⭐️⭐️⭐️⭐️⭐️
My son loves taking classes at Wushu Central Martial Arts, everyone is friendly and everyone is always willing to help with his growth. We also enjoy the one on one training with the coaches, they get to focus on his technique to make sure he stays on track. Thank you!
⭐️⭐️⭐️⭐️⭐️
We enrolled our little one at Wushu Central at age 4 (little heroes, white belt)...my initial thought of enrolling was just to allow her to have some new activities and learn something new. She's now almost 6 and we are still with Wushu. We love all the coaches - they're engaging and knows how to have fun with the little kids. I love how the coaches remind the kids to respect people, i love their lessons, each topic not only relates to wushu but also their daily lives. I often have to remind my little one "what did Coach say? please "focus" what does "focus" mean?" and my little one will remember what was being taught. Before pandemic, we would go into the studio for lessons and it's great. The studio is clean and staffs are friendly. Now during Stay In Place, they offer online courses. Though it's not the same as in person, it's still great for my daughter to see her coaches weekly. I highly recommend Wushu Central it's a great set of skills for anyone to have, even if not advance skills, the basic skills are helpful!